For the current page of Lama Sangye Mönlam's teachings click here.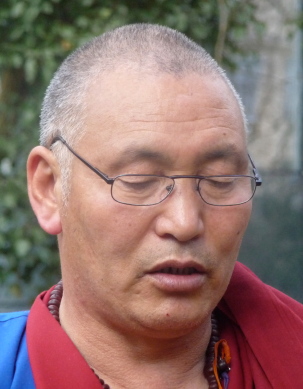 Khorde Rushen from Kunsang Nyingtig - Dzogchen preliminary practices with Lama Sangye Monlam Brno, May 15-17, 2015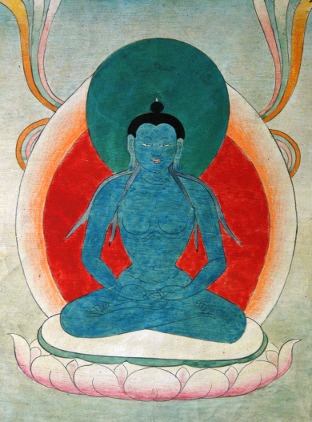 Czech info here
Time: Fri May 15 - Sun May 17, 2015
Begin: Fri May 15, 15:00; End: Sun May 17, 16h.
Place: Brno - exact adress will be sent by Stanislav
Language: Tibetan, with translation into English and Czech
Registration: mail to EndelS@seznam.cz (Stanislav)
Tentative schedule:
Fri May 15: 15:00-19:00
Sat May 16: 10:00-12:30, 15:30-18:00
Sun May 16: 10:00-12:00, 14:00-16:00
Lama Sangye Mönlam will teach the rushen chapter of Shardza Tashi Gyaltsen's dzogchen textbook Kunsang Nyingtig. The title of Shardza Rinpoche's text is usually translated as "heartdrops of Dharmakaya". In plain English it means something like "essential information on the dzogchen state". This dzogchen text is a concise abstract of dzogchen practice from the very beginnings to the end of the path. Like most, or indeed all, dzogchen texts, it is not suitable for independent study, but one needs the explanations of an experienced Lama to put its instructions into practice successfully.
Lama Sangye Mönlam is a Lama of the Bön monastery Triten Norbutse in Kathmandu. He is currently living and teaching in France in the European outpost of Triten Norbutse, the meditation center Shenten Dargye Ling.
In Brno in May 2015, Lama Sangye will teach rushen practices. "Rushen" literally means "separating" (samsara and nirvana). The purpose of the practice is to yank us apruptly out of our ingrained habits, out of our usual self-image, and out of our everyday world-view. In the resulting void, if we can leave it as it is (not refurnishing it with new concepts, a new self-image, etc.) the dzogchen state manifests - this elusive, hard to describe state that combines emptiness, clarity and bliss in the absence of conceptual thinking, and which is the base of the dzogchen path. While "rushen" is sometimes called ``preliminary practices for Dzogchen'', it is not similar to preliminary practices in the sense of Ngöndro, but consists of special, forceful practices for introduction into the dzogchen state.
Lama Sangye's dzogchen rushen teachings in Brno May 15-17, 2015, are suitable for beginners as well as for more advanced practitioners. For registrations and any questions, send mail to Stanislav: EndelS@seznam.cz