This is an old page - click here for the current Ma Gyud page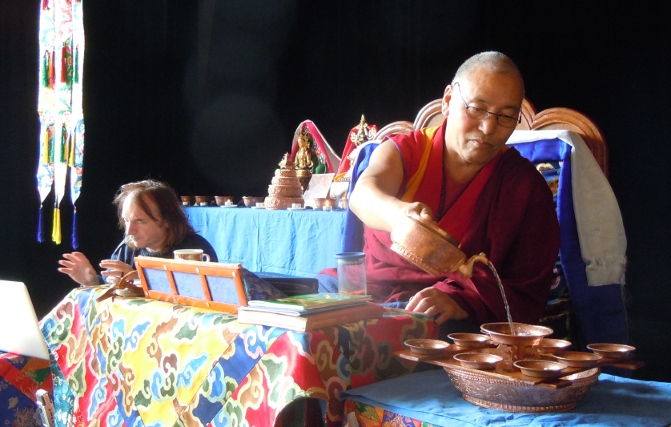 Bön mother tantra: Tummo teachings from the Ma Gyud by Lama Sangye Monlam in Graz, Austria, April 19-25 2014
Lama Sangye Mönlam continues his course on the Ma Gyud (Bön mother tantra) in Graz; the next date is: April 19-25, 2014.

The topic in 2014 will be Tummo. Ma Gyud is the ultimate source of all Bön tummo texts (in particular, of the tummo instructions in Shardza Rinpoche's Kusum Rangshar). Even if you are familiar with the tummo chapter of Kusum Rangshar, you will learn something new when Lama Sangye teaches Tummo based on the Ma Gyud. As in the previous years, Lama Sangye will teach in Tibetan language and will be skillfully interpreted into English by Dr. Peter Alan Roberts.
Prerequisites: New students are welcome to join - having attended Lama Sangye's previous Ma Gyud teachings is helpful, but not a prerequisite. Since Tummo is a relatively advanced technique, however, you should have had Ngöndro teachings, and practiced at least some Ngöndro, before you learn Tummo.
Practical details of the Ma Gyud teachings in Graz 2014:
Location: Heimatsaal, Paulustorgasse 13a, 8010 Graz;
Begin: Sat April 19, 2014, 10:00am
End: Fri April 25, 2014, approx. 4:30pm
Cost: Euro 280 (with the usual exemptions for poor participants)
For questions, and to register, send email to contact@yeshesalling.org (Sophie). Due to a personal retreat, mail arriving in January or February 2014 will be answered in March.
On request of the students of Lama Sangye's Ma Gyud course, Yongdzin Tenzin Namdak Rinopche has given a Ma Gyud empowerment in Shenten in Aug 10-11, 2013.
Looks like we might have a Ma Gyud mandala drawn by Lama Sangye at the Ma Gyud teachings in 2014: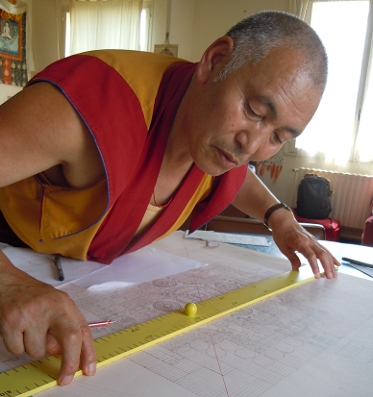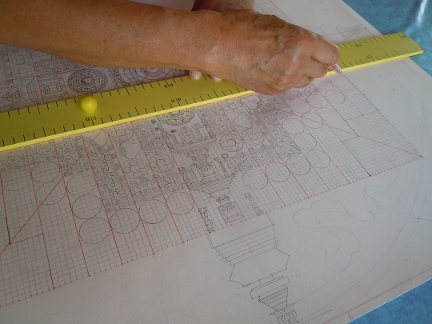 Announcements of Lama Sangye's earlier Ma Gyud teachings (for archival reasons) here: 2012, 2013. Other teachings by Lama Sangye Monlam here.