This page is outdated - here is the up-to-date Ma Gyud page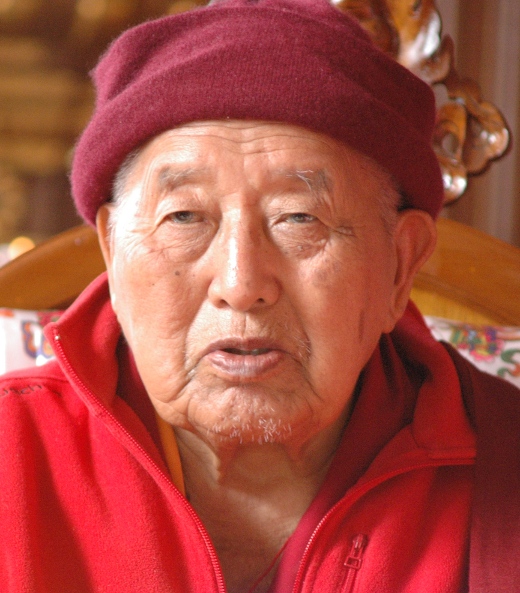 Yongdzin Tenzin Namdak Rinpoche gives Ma Gyud initiation in summer 2013
By request of the students of Lama Sangye Monlam's Ma Gyud course, Yongdzin Tenzin Namdak Rinpoche will give a Ma Gyud initiation (empowerment, wang) in Europe in 2013. Literally he has said: "If I am alive and healthy enough to come to Europe, I promise I will give it."
Rinpoche will give the Ma Gyud wang in summer in Shenten Dargye Ling. The date has now been confirmed to be Aug 10-11, 2013.
When asked if we can announce the good news to the world at large, Rinpoche said, while the empowerment is meant primarily for Ma Gyud practitioners - people who have received mother tantra teachings and are doing the practice, he will give the empowerment to anybody who really wishes it.
People who are not already doing Ma Gyud practice, but want to receive the initiation in 2013, should recite the following Ma Gyud mantra as much as possible for preparation. (The Tibetan has now been corrected - up to Aug 1, it contained spelling mistakes - sorry!).

A related link: Lama Sangye Monlam's series of Ma Gyud teachings in Graz The topic in 2014 will be Tummo.