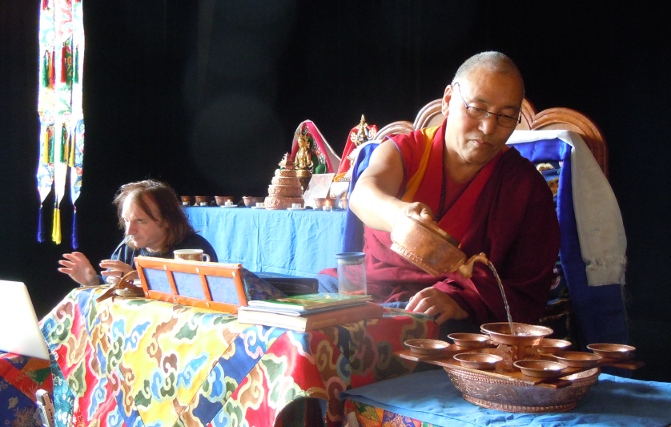 Bön mother tantra: Ma Gyud teachings from Lama Sangye Monlam in Graz, Austria
Lama Sangye Mönlam will continue to give teachings from the Ma Gyud (Bön mother tantra) in Graz! The next date: April 19-25, 2014. The topic will be Tummo. Details will follow. Announcements of Lama Sangye's earlier Ma Gyud teachings (for archival reasons) here: 2012, 2013. The photo shows Lama Sangye during his Ma Gyud teachings in Graz in 2013: preparing chutor while interpreter Peter Alan Roberts translates the last part of the morning's teachings.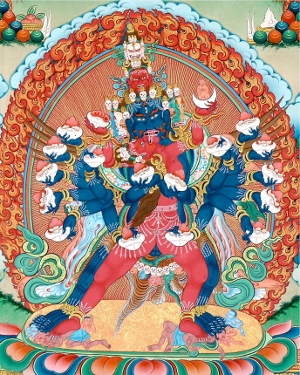 Very auspicious news: on request of the students of Lama Sangye's Ma Gyud course, Yongdzin Tenzin Namdak Rinopche will give a Ma Gyud empowerment in Shenten in summer 2013; probable date: Aug 10-11, 2013.
More good news: Lama Sangye Monlam will give Rushen teachings from Kunsang Nyingtig (heartdrops of Dharmakaya) in Vienna May 8-9, 2013. They are open to everybody and suitable for beginners as well as for advanced students. For more information please send mail to tinyflame@rediffmail.com (Sophie)