We are building a Stupa. Please help construct it! (Photos here)
Click here for current schedule.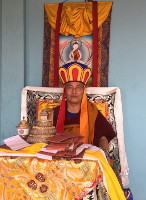 Yeshe Sal Ling is a Yungdrung Bön center in St. Radegund bei Graz, Austria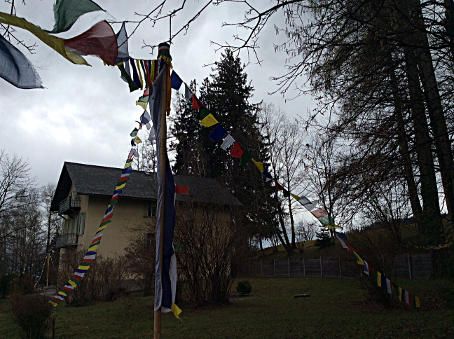 Schedule - Location - Directions - Volunteering - Support - Accommodation - Photos
For opportunities to learn more about Yeshe Sal Ling, to get involved in its organization, and to volunteer your help and receive teachings in return, have a look at the schedule of teachings and volunteer work or send email to tinyflame@rediffmail.com for details.
Mission statement of Yeshe Sal Ling Bön center
Yeshe Sal Ling is a non-profit center dedicated to learning, teaching, preservation and research of the Yungdrung Bön tradition: a place for authentic teachings by qualified Bön Lamas on the nine vehicles of Bön, according to the texts of Kanjur and Tenjur and great Lamas' commentaries, and a place for practice retreats, including dark retreats, supervised by Lamas.

A certain emphasis on Dzogchen is suggested by the name "place of wisdom and clarity" given by Yongdzin Tendzin Namdak Rinpoche. Also, since the beginning, there is a strong connection to the Ma Gyud (mother tantra) through Lama Sangye's teachings.

The long-term plan is to establish a comprehensive Bön library. A start has been made: Kanjur and Tenjur have arrived, as well as the collected works of Shardza Tashi Gyaltsen, Yondzin Tendzin Namdak Rinpoche and other Lamas.

Directions to Yeshe Sal Ling - Directions to St. Radegund bei Graz - Accommodation in and near Yeshe Sal Ling