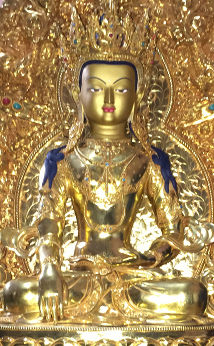 Please help Yeshe Sal Ling - a non-profit center for learning, teaching, and preserving the nine vehicles of Yungdrung Bön - accomplish its mission. At the moment, we are planning to repair and paint the wooden window shutters in Spring and early summer 2016. We are in need of
Volunteers to help with repairs, maintainance and gardening
Sponsors who contribute financially to the travel expenses of invited Lamas, by paying, for instance, a plane ticket Paris-Vienna for one Lama coming from Shenten. We will of course inform the Lama of your generosity. For details, send email to Sophie tinyflame@rediffmail.com
People willing to donate household goods, furniture, pots and pans, etc., see the list below. The list is editable. If you can give one or more of the required items, please add a note "I'll give such and such" and your name, so that others can see what has been taken care of, and also send email to tinyflame@rediffmail.com (Sophie) with the details.
In case the editable list of needed goods is slow to load: two things that we need are woollen blankets for use in the gompa, and kitchen aprons.