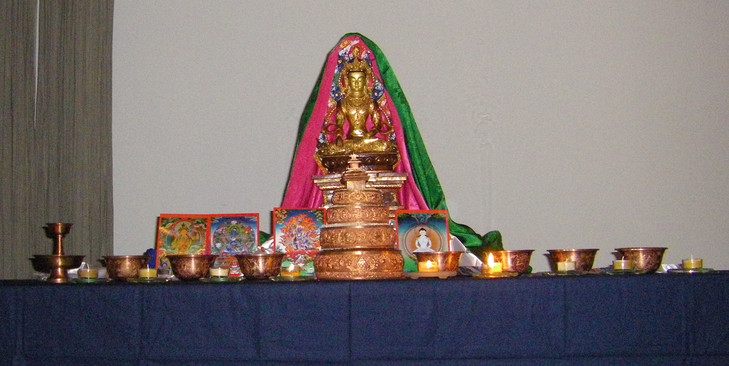 Ngöndro teachings by Lama Sangye Monlam in Vienna, Austria, 2013
March 20 - 21, 2013, in Vienna, Austria, Lama Sangye Monlam will give teachings on Bön Ngöndro, the common preliminary practices for all vehicles of Bön - in Tibetan, interpreted into German - and give refuge.
The teachings are open to everybody and particularly suitable for beginners. For beginners eager to participate in Lama Sangye's Ma Gyud retreat in Graz March 23-29, these ngondro teachings provide the necessary prerequisites.
Time: Wed March 20 and Thu March 21, 11-13 and 15-17.
Place: in Vienna's 6th district - exact address will be communticated by email.
For registration and any questions send email to tinyflame@rediffmail.com (Sophie)
Back to our little Bön site