Click here for Geshe Gelek Jinpa's biography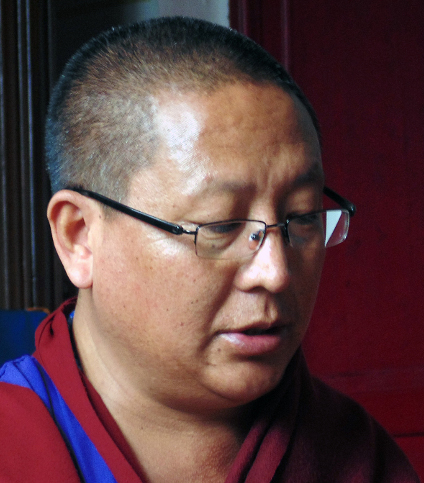 Geshe Gelek Jinpa's Teachings in 2015
Geshe Gelek is a member of the faculty of the dialectic school of Triten Norbutse and Khenpo of Shenten Dargye Ling. In most years he finds time to give Dzogchen teachings (in English) in different places all over the world.
May 21-24, 2015; Gyalwa'i Chagtri - part 3; Trakai, Lithuania. Contact: info@yungdrung-bon.lt (Ieva)
November 19-22, 2015; Ngöndro teachings from the Zhang Zhung Nyen Gyud (part 2), Helsinki, Finland Contact: support@ligmincha.fi
November 25-29, 2015; Gyalwa'i Chagtri, Chapter 4, Thödgal, (auf Deutsch hier) Höfen (in Baudenbach), Germany; Contact: si.beuerle@gmx.de (Simone)
Dec 27-31, 2015, in Shenten Dargye Ling, France: The Heart Essence of the Khandro - Experiential Instructions from the Mo Gyud (female lineage) of Yetri Thasel.
Organizers, please send announcments of Geshe Gelek's teachings to tinyflame@rediffmail.com
Announcements of bygone teachings for archival purposes: 2014, 2013, 2012, 2011, 2010.