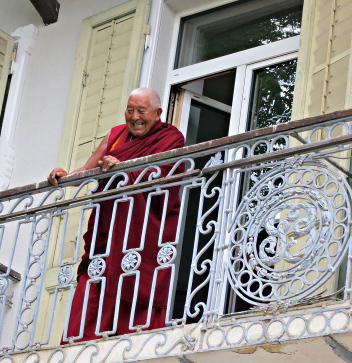 Teachings and Events in 2022
April 18-23, 2022 Lama Sangye Mönlam teaches from the Ma Gyud (mother tantra): Drol-Lam - the way of liberation - Introduction to "natural state" (the basis of both Tantra and Dzogchen) through Tantric practices. Online participation possible (zoom).
June 9-12, 2022
Our resident Lama teaches in Shenten: Lama Sangye Monlam gives a Ma Gyud teaching (Thar-Lam chapter) at Shenten and also online (zoom) Contact: contact@shenten.org
June 18-19, 2022
The nine ways of Bön and, in particular, Dzogchen - teachings by Ponlop Tsangpa Tendzin Rinpoche Online participation possible (zoom).
July 1, 2022
Recital of "Kham Lu" - Nomad songs from Kham by Gazom Lhamo
July 2-4, 2022
Stupa consecration and Namdak empowerment by Khenpo Tenpa Yungdrung Rinpoche
If you have a special wish or need for teachings on a particular subject, send a message to contact@yeshesalling.org and your wish will be communicated to Lama Sangye, who might then teach or organize a teaching on the subject, maybe in the following year.